We help you secure your family's future.
Our estate planning services help you navigate through life's journey with confidence and protection.

Guidance you can trust.
We skillfully navigate clients through divorce and separation by reflecting our core values of honesty and respect.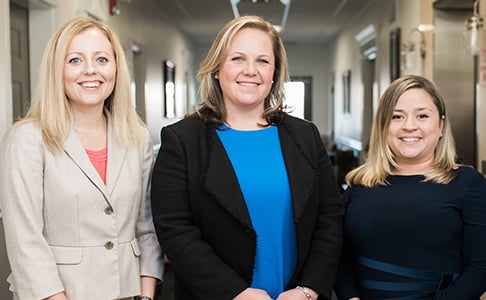 Our firm concentrates in the areas of Divorce and Family Law.
Rodier Family Law, previously Protokowicz & Rodier, has served the Bel Air and the surrounding Maryland areas for over 35 years. The licensed Maryland attorneys of Rodier Family Law offer the knowledge, skill and confidence that you require in an attorney. Our extensive history and experience offers a unique perspective on divorce and family law, one which stems from working strategically to ensure that your best interests are protected. The attorneys at Rodier Family Law work to help you understand your rights as well as both the risks you might face and the options available to you. To schedule your initial consultation and discuss your unique situation, please contact our firm today.
Going through a divorce can be a difficult and stressful time, and for someone receiving Social Security Disability Insurance (SSDI) benefits or Supplemental Security Income (SSI) you shouldn't have to worry about your divorce affecting your benefits.  In the case that you do undergo a divorce while receiving disability benefits, the experienced advisors at Rodier…
Read More
If you would like to schedule your initial consultation, please contact our office at (410) 803-1839, between 8:30 a.m. and 5:00 p.m., Monday through Friday. We will make it our priority to get you into the office to meet with an attorney of your choice in order to discuss your case and our potential representation of you as soon as possible. Please note that we charge a reduced fee for our consultation services.
If you would like to submit a request during non-business hours, please feel free to complete the form below and submit your request online. A confirmation will appear after you click "Submit." Please note that a representative of our company will then contact you by phone to schedule your initial consultation appointment upon receipt of your electronic request. We look forward to meeting with you!