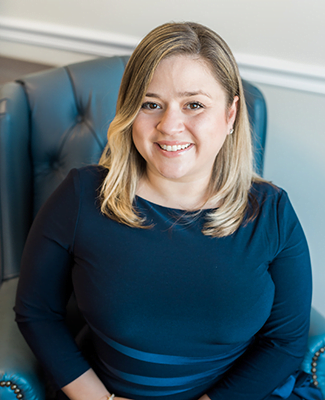 Krystle Acevedo Howard, Esq.
Education
 East Carolina University, 2006

· B.S. Health Information Management

· B.S. Health Services Management
Law School
North Carolina Central University, J.D., 2013
Admitted
Member
Maryland State Bar Association

Harford County Bar Association

Women's Bar Association of Maryland

Harford County WBA

 Harford County Bar Foundation
Biography
Court Appointed Attorney, District Court of Maryland (Baltimore City) (2015-Present)

Alpha Phi Omega Service Fraternity

Super Lawyers Rising Star (2018)

Phi Alpha Delta Legal Fraternity

Phi Delta Phi International Legal Fraternity

Harford County Bar Association

Member, CLE Committee (2017)

Chair, Sponsorship Committee (2017)

Member, Young Lawyers Committee (2016)

Member, Executive Council (2017)

Co-Chair, Spring Gala Committee (2017 & 2018)

Harford County Bar Foundation, Secretary (2017)

Harford County Women's Bar Association, Board Member (2017)
Filing for divorce and discussing child custody can be a time consuming, frustrating and emotionally taxing process. In the process of determining child custody and responsibilities of each parent, there are a myriad of financial situations to consider, such as paying for your child's medical expenses.  Here, the divorce and child custody attorneys at Rodier…
Read More
If you would like to schedule your initial consultation, please contact our office at (410) 803-1839, between 8:30 a.m. and 5:00 p.m., Monday through Friday. We will make it our priority to get you into the office to meet with an attorney of your choice in order to discuss your case and our potential representation of you as soon as possible. Please note that we charge a reduced fee for our consultation services.
If you would like to submit a request during non-business hours, please feel free to complete the form below and submit your request online. A confirmation will appear after you click "Submit." Please note that a representative of our company will then contact you by phone to schedule your initial consultation appointment upon receipt of your electronic request. We look forward to meeting with you!