10 Tips to Get Your Home List Ready
Written by Julia Nyman, REALTOR ® with Keller Williams American Premier Realty. To learn more about Julia Nyman's work, please visit her blog: Homes with Julia. 
Thinking About Selling Your Home?
Home owners look to sell their home for numerous reasons. Some are looking to upgrade into larger spaces while others are trying to downsize into something smaller. No matter what stage of life you are in there are some specific ways to get your home ready for the market and sell for the highest price.
Get a Home Inspection & Address Issues
Go ahead and take care of that leaky sink, clogged drain or cracked window now, and hire a home inspector to come out and check for potential issues. No matter how long you have lived in your home there are always hidden problems that a home inspection can uncover. These things are usually safety hazards that buyers and their lenders will want fixed later on during inspection negotiations anyway. Get unexpected issues taken care of early. Not only can these issues cause bigger problems down the road, but they can significantly decrease the value of your home if left untreated.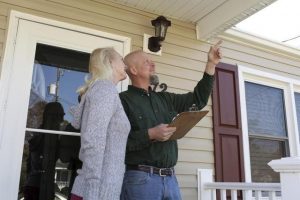 Declutter & De-Personalize
Can you count how many picture frames, memorabilia's, nicknacks and toys you have scattered on your tables, dressers, cabinets and TV stands? These items mean a lot to you but they make it difficult for a potential buyer to see themselves living in your home. Whether you have an attic to store these items or you need to rent a small storage space, these items should be put away. This is also a great time to get a professional's opinion of home staging techniques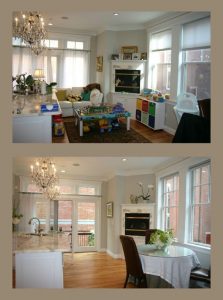 Clean Everywhere
Never underestimate the value of a clean home. This is extra important if you have pets. Buyers take notice when walking through a home of animal smells, clothes or dishes. Make time to clean your home from top to bottom or hire a cleaning service to come in and take care of it. Top priorities should include the kitchen, bathrooms, bedrooms, living spaces, windows, window sills, baseboards, and those hard to reach areas you usually skip over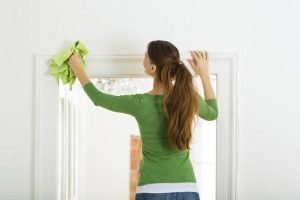 Curb Appeal is Everything
The exterior of your home and front yard is the first thing a potential buyer sees when they view your property online, or do a drive by before scheduling an appointment. Go to the front of your driveway and take an extra long look at the front of your home. Are the shutters in need of a new coat of paint? Does the siding need a good power wash? Have you landscaped your yard and maintained it? This is a really great time to rake away any leaves, trim the bushes, add some extra flowers if weather permits and make sure your lawn is a healthy shade of green. Let the first impression be the best impression!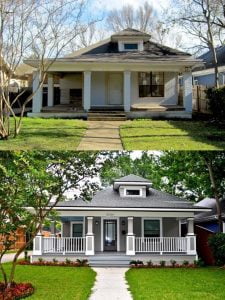 Freshen Up Your Entryway
How long has it been since you cleaned out the cobwebs from your front porch, or given your door and trim a fresh coat of paint? Now is the time to do it. You can visit your local home improvement store for new front porch furniture, a welcome mat or mailbox. A planted flower box during the warmer months or festive decorations during the holidays can add an extra touch.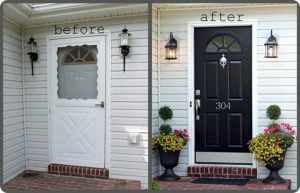 Invest in a Fresh Coat of Paint
Are you happy with your dark red accent walls and bright yellow living room? Do your walls have nail holes from rearranging wall decor and scuff marks from moving furniture? Most potential buyers would much rather spend their first month shopping for new furniture then painting over your strong color preferences and scuffed paint. Go ahead and carve out a weekend or hire a professional to add a more neutral color pallet, patch holes and add touch up paint.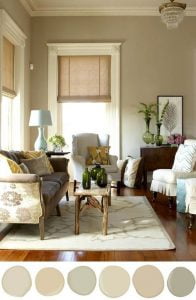 Replace Old Carpet or Remove It
This is one of the least expensive ways to help your home sell quickly. No one wants to see stained and outdated carpet in your rooms, especially the rooms we spend most time in. It really helps a potential buyer feel comfortable to know they will be the first ones to walk around in bare feet in the master bedroom. If there are original hardwood floors underneath that dingy old carpet, consider refinishing the floors and adding an area rug!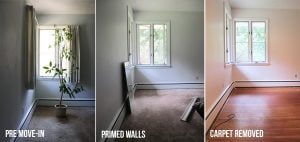 Hire the RIGHT Real Estate Professional
I could write a whole article on the 10 tips to hiring the right real estate professional… and I probably will. For starters, you want your real estate agent to be professional, knowledgeable and understanding of your needs. They need to be up to date on current market trends and be ready to do what it takes to get your home sold quickly for the best price. They should be willing to get professional photographs taken of your property to help it stand out, and have a fresh marketing plan ready that is specific to your home.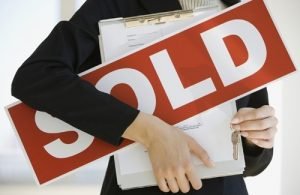 Listen to Your Real Estate Professional
The worst thing you can do is hire a quality real estate agent and not listen to the advice that they give you. If they give you a market value range for your home, pick a price within that range not $30,000 above it. If they recommend re-caulking your shower or bathroom tile go ahead and take the time to do that. Your real estate professional has the best understanding of what buyers in your area are looking for and are on your side. The last thing that they want is to have your home sit on the market and be stigmatized for items that could have really made the difference in the first place.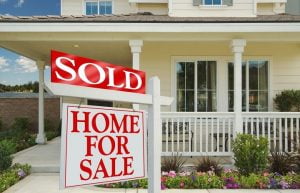 Do Your Research
Not all real estate companies are the same. Choosing both a brand that exposes your home worldwide and 24 hours a day, and an agent who knows how to customize the marketing of your home are pivotal in getting the best price for your home. If you have found the right company and agent to help you through the process you should still plan on doing your own research. You should have knowledge of suggested marketing strategies, current market trends and homes comparable to yours that are on the market and selling. This will help you stay ahead of your competition and have a deeper understanding of the whole process.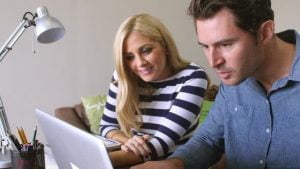 If you use these 10 tips before listing your home, you might just get your perfect price as quickly as you were hoping.
For more information on listing your home or to receive a complementary custom market analysis of your home, please contact Julia Nyman, REALTOR ® with Keller Williams American Premier Realty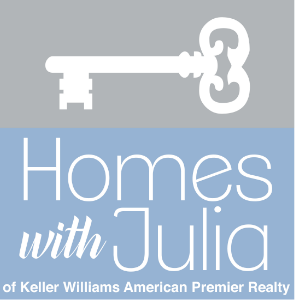 Cell (410) 491-7141
Office (443) 512-0090
Find Julia on LinkedIn
Find Julia on Facebook
Visit Julia's Website
Download Julia's Real Estate App
*This article and its content has been copied from the Homes with Julia blog with the permission of the author*